We here at the old CrackHeadTheo.com, now NYRangersSuck.com, in continuing to strive to bring you all Theo, all the time have our scouts out scouring the greater Salt Lake City area, looking for breaking news on "the cracked one". If at the very least we will bring you his latest stats and scores. (hockey related scoring, not drug related scoring.)
the real reason why canada won the gold…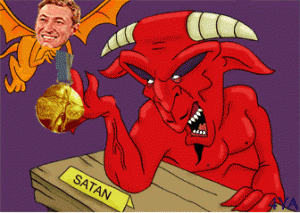 …Anyway, congrats to the Canadians on their victory and ending their 50 year drought.
It still doesn't change the fact that I believe Mike Richter and the rags conspiracy led the US to the path of destruction. That's my opinion. It may be whining or moaning or what have you. the fact of the matter there were some things that were just wrong. From the Roots sweats Team USA wore to the bracketing hierarchy that allowed a team that did not lose a single game, the US, to play a stronger team. Why bother having a bracket system if you are only going to have to play the hard teams any way. I want to know how we ended up playing Russia twice and didn't even face the Czechs once?
HOWEVER….with that all said, we look towards tomorrow. We look forward, as a buddy of mine mentioned, to not having to listen to Gretzky like we have had to for the last 15 months.
We look at the Islanders having three Olympic medallists on their team opposed to the rags two medallists. We look at the fact that Mike Richter's collapse will hopefully be his downfall the rest of the NHL season.
And we look forward resuming their quest for the first post season in 7 years!!!!!
'The Crack Den', 23 Feb, issue covers the topic that should be covered here….
How do you go a MINUS ONE in a 7-1 game?
Did any of you see that ? Fleury had just crashed over the top of Hasek and would not get off him. By the time he did he stood in front of the goal and
Hamrlik gave him a vicious cross chek that snapped his head back and almost broke his back in two. Of course JD called it a dirty play. As much as I hate
to see shit like that it brought a smile to my face because Fleury could not escape the wrath of the Isles…even at the Olympics.
-from SMan
Boy did Hamrlik lay the lumber on Crackhead at the end of that game!!! NICE!!! Typical fake weasel that Crackhead is, he was skating off fine after
the game…..Did you guys see the shot after the handshake of Fleury asking Owen Nolan "who was that??" Classic!
-from Henri
Hamrlik leveled Fleury. The trainer (who I think is the Ranger guy) seemed to keep Fleury on the ice saying "calm down, calm down". I
thought Theo was going to go postal, but he didn't. Too bad! I'm telling ya though, Fleury was the best Canuck the last ten minutes.
He was all over place and made a sweet pass on the tying goal.
-from Bob
Here is the grading as done by the Canadian press and the subsequent rank by position after the Germany game which Canada almost lost:
Forwards:
1)Paul Kariya, A: Stretched Germany's trap with his dangerous speed; had a number of scoring chances and showed his soft hands on top-corner, rebound goal in second period.
10) Theo Fleury, B-: Missed a pair of golden scoring opportunities; needs to capitalize on those; but worked well at digging puck out in offensive zone
11) Brendan Shanahan, B-: Isn't using his lethal shot nearly enough.
12) Owen Nolan, C: While he made a nice play on wraparound that led to Kariya's second-period goal, was very tentative with the puck and generally made poor decisions with his passes; continued strong physical play.
Here are the results of the two games played by Canada, the mighty Theo Fleury has only 1 assist in both games.
Sweden 5, Canada 2
First Period:
1. Canada, Blake (Peca, Fleury) 2:37
2. Sweden, Sundin (Alfredsson) 5:30
Second Period:
3. Sweden, Sundstrom (Nylander, Naslund) 6:06
4. Sweden, Sundin (Alfredsson, Lidstrom) 10:42
5. Sweden, K.Jonsson (Zetterberg) 11:47
6. Sweden, Dahlen (Sundstrom, Sundin) 15:58 (pp)
Third Period:
7. Canada, Brewer (Nolan) 15:39
Goal:
Sweden: Tommy Salo
Canada: Curtis Joseph.
Attendance:
8,597
Canada 3, Germany 2
First Period:
No scoring.
Second Period:
1. Canada, Sakic (Gagne) 8:59
2. Canada, Kariya (Nolan) 14:23 (pp)
3. Canada, Foote (Jovanovski, Nieuwendyk) 18:25
Third Period:
4. Germany, Lott (MacKay, Ludemann) 7:36
5. Germany, Hecht (Schubert, Abstreiter) 13:51 (pp)
Goal:
Germany: Marc Seliger
Canada: Martin Brodeur.
Attendance:
6,425.