Another 'Ranger' mauls a Mascot…
MacTAVISH, CRAIG January 2003
Edmonton Oilers coach Craig MacTavish ripped out the tongue of Calgary Flames mascot Harvey the Hound after the 6-foot-6 dog repeatedly taunted him at the bench. With the Flames leading 4-0 early in the third period, Harvey — a 200-pound white dog with a foot-long red tongue — began mocking MacTavish during a timeout. When play resumed, Harvey moved behind the bench and continued to razz the Oilers. At another stoppage, Harvey leaned over the glass behind the bench which prompted MacTavish to grab the tongue, rip it out and throw it into the crowd. Undeterred, Harvey kept leaning over the glass. MacTavish reached for a hockey stick but was calmed by Oilers trainer Ken Lowe. Several Oilers players squirted Harvey with water bottles before security moved the mascot away. "(Harvey) was in a place he shouldn't have been," Flames spokesman Peter Hanlon said. MacTavish spent 17 seasons in the NHL, earning 891 penalty minutes in 1,093 games.
http://espn.go.com/nhl/news/2003/0120/1496188.html
Harvey the Hound

January 21, 2003 at 9:39 AM ET
MacTavish to Harvey the Hound: Watch your tongue
CALGARY, Alberta — Edmonton Oilers coach Craig MacTavish ripped out the tongue of Calgary Flames mascot Harvey the Hound after the 6-foot-6 dog repeatedly taunted him at the bench. With the Flames leading 4-0 early in the third period, Harvey — a 200-pound white dog with a foot-long red tongue — began mocking MacTavish during a timeout. When play resumed, Harvey moved behind the bench and continued to razz the Oilers. At another stoppage, Harvey leaned over the glass behind the bench which prompted MacTavish to grab the tongue, rip it out and throw it into the crowd. Undeterred, Harvey kept leaning over the glass. MacTavish reached for a hockey stick but was calmed by Oilers trainer Ken Lowe. Several Oilers players squirted Harvey with water bottles before security moved the mascot away.
"(Harvey) was in a place he shouldn't have been," Flames spokesman Peter Hanlon said. MacTavish spent 17 seasons in the NHL, earning 891 penalty minutes in 1,093 games. He's in his third season as Oilers coach. Edmonton scored three times in a span of less than four minutes late in the third period but lost to the Flames 4-3.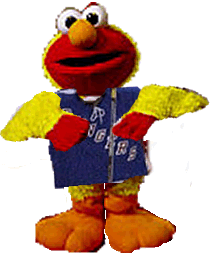 Through advanced technologies here at the crackheadtheo labs we have you brought this perfect likeness of our hero if he was made into an the nyr's new mascot
We here at Mascots revenge strive for the truth, in fact, WE DEMAND THE TRUTH!!! Here are new articles on what started the whole Mascots revenge movement… •Fleury implicated in animal cruelty?
•A FLEURY OF PUNCHES -(see second story)
•Fleury is on the edge
Theo Fleury choosing to take on the San jose mascot, sharkie, now has resistance building up against him.
we see here all the mascots around the country, who are waiting to get a chance to put theo in a chicken suit.
A reward has been offered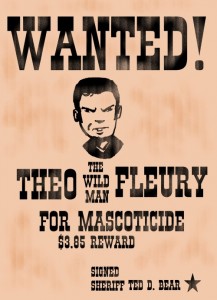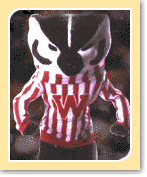 Bucky badger says, "I am so buff!!! i can take on that 5'6′ PIPSQUEAK LIKE HE WAS NEBRASKA. beefcake, baby, beefcake"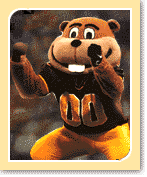 "BRING ON THAT PUNK-ASS BITCH. SHARKIE IS THE GODFATHER OF MY DAUGHTER and he's gonna PAY" EXCLAIMS GOLDEN GOPHER.
SHARKIE IS DOING WELL DURING HIS RECUPERATION. GET WELL SOON SHARKIE, FROM CRACKHEADTHEO.COM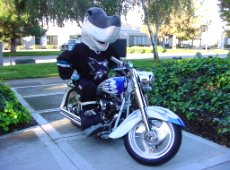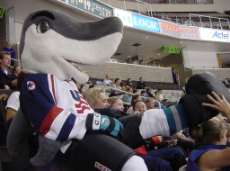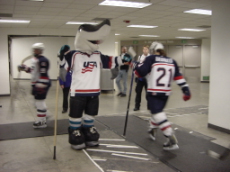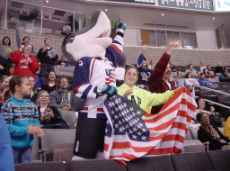 THIS JUST IN….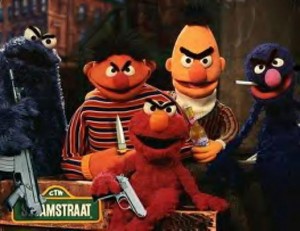 IN AN UNFORESEEN TURN OF EVENTS, THE STREET GANG, KNOWN AS "THE MUPPETS", HAS TAKEN A CONTRACT OUT FOR THE REVENGE on the cracked one. hEAD TOUGH GUY, ELMO "THE SLUG" CONFESSES, "WHAT WE DID TO HOOPER "the grocer", AINT NUTTIN, nuttin i tells ya, COMPARED TO WHATS we got IN STORE FOR DIS GUY!"